Biography
Kara Jenkins has been bringing people together to solve our communities' toughest problems her entire life. Growing up in diverse communities coast to coast, Kara learned the importance of elevating every voice. In high school, she was a leader in student government and active in sports and dance.
After graduating cum laude from Xavier University of Louisiana with a degree in sociology, Kara was an active member of the Black Law Students Association (BLSA) at Loyola University New Orleans School of Law. While doing pro bono work as a student practitioner at Loyola's Law Clinic, Kara saw the stark divide between well-resourced and marginalized communities—and she dedicated her career to being a part of the solution.
After moving to Las Vegas as a young adult, Kara worked with Access to Healthcare Network, delivering health care resources to residents who had fallen through the cracks, including immigrant families and people whose income did not qualify for comprehensive medical care.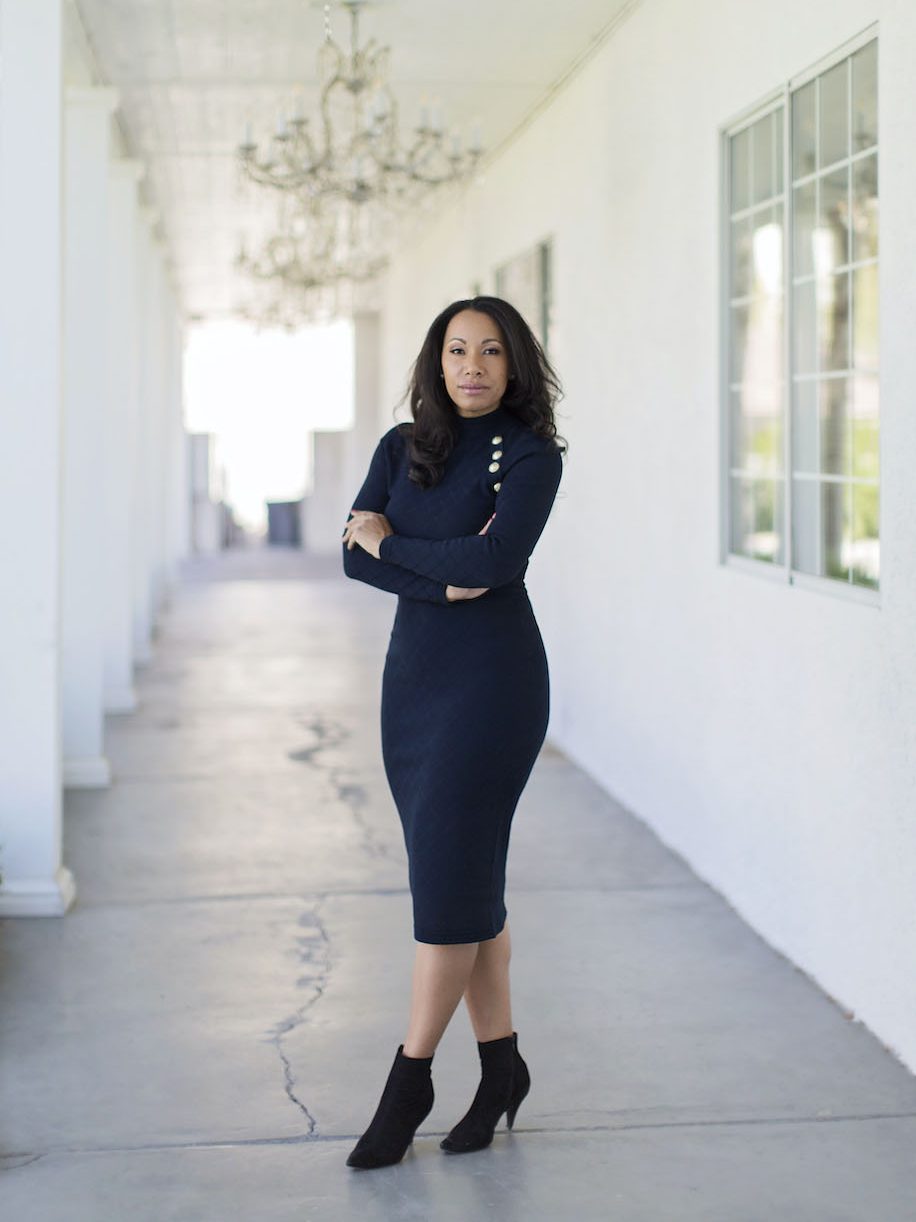 In 2011, Kara went to work with Governor Sandoval as Ombudsman, a statewide liaison appointment for constituent disputes between homeowners and homeowners' association board members through mediation.  Kara is an experienced mediator and was later appointed by Governor Sandoval to serve as the Administrator of the Nevada Equal Rights Commission, where she oversees the statewide program while managing an enforcement team to settle complaints of discrimination in the workplace, housing and public accommodations. She continues her appointment under Governor Sisolak and serves on the Governor's Task Force to prevent Sexual Harassment led by General Aaron Ford, Nevada Attorney General. As of January 2023, Kara now serves under Nevada Governor Joe Lombardo.
Kara is an alumna of the Harvard Kennedy School of Government where she earned her Executive Certification in Public Leadership. She has served on the U.S. Commission of Civil Rights for the State of Nevada and the Epilepsy Foundation Board, where she conducted trainings empowering people with disabilities to stand up for their rights under the law.
Kara's 14 years of experience in government taught her that the most effective way to make real, positive change in people's lives is by enacting inclusive policies with a focus on people. Kara is running for Mayor of Las Vegas to bring to the local level her state bipartisan experience to lead our city to a recovery that works for everyone.
From supporting our local business and essential workers struggling to recover from the COVID crisis to increasing safe, affordable housing for Las Vegas families, Kara is ready to roll up her sleeves and get the job done for us. She's a proven leader who believes in rolling out Vegas' famous red carpet for everyone.